Serious about your sport? Experience the luxury of daily manual therapy, injury assessment, kinesiology taping, and corrective exercise at the Human Performance Collective through our Integrated Functional Training service.
HPC Training Room
Our intent is to provide support before and after your training or competition so you are best prepared to make the most of your day, giving you the same quality of support received by elite athletes. How do we know? Because we provide these services to professional and Olympic athletes.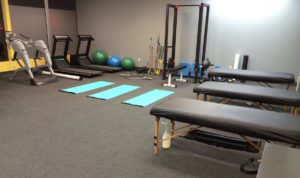 For those of you who have not had that experience, expect to have the details taken care of that prepare you for your performance: 
Initial check-in with a trainer to get updates on your training and any issues you have.  

Brief hands-on local massage and/or kinesiology taping or corrective taping.

Trainer-monitored corrective exercises and foam rolling/ball/lacrosse ball self myofascial release that works out the kinks we all have before you begin your workouts.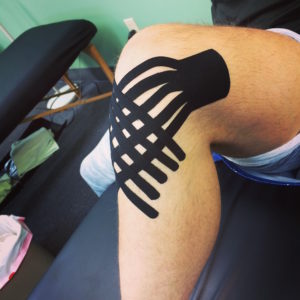 Once your specific events are completed, you may return to HPC for the post workout physical management of your issues:  Foam rolling, massage stick, assisted stretching, specific hands-on work by the athletic trainers and massage therapists, and finally local ice application wherever needed.
Each individual will receive a personal corrective exercise plan with login to our training system, with optional app for their phone or tablet.
Training Room Options
The HPC Training Room has two options to help you:
Our Training Room Monthly Membership – gives you daily access to our trainers and monitored functional training in a group setting.
The Integrated Functional Training Package – gives you 4 visits of 1-on-1 service with an HPC trainer, including access to our Recovery Lounge with each visit.
Click here for more information about our Training Room options.